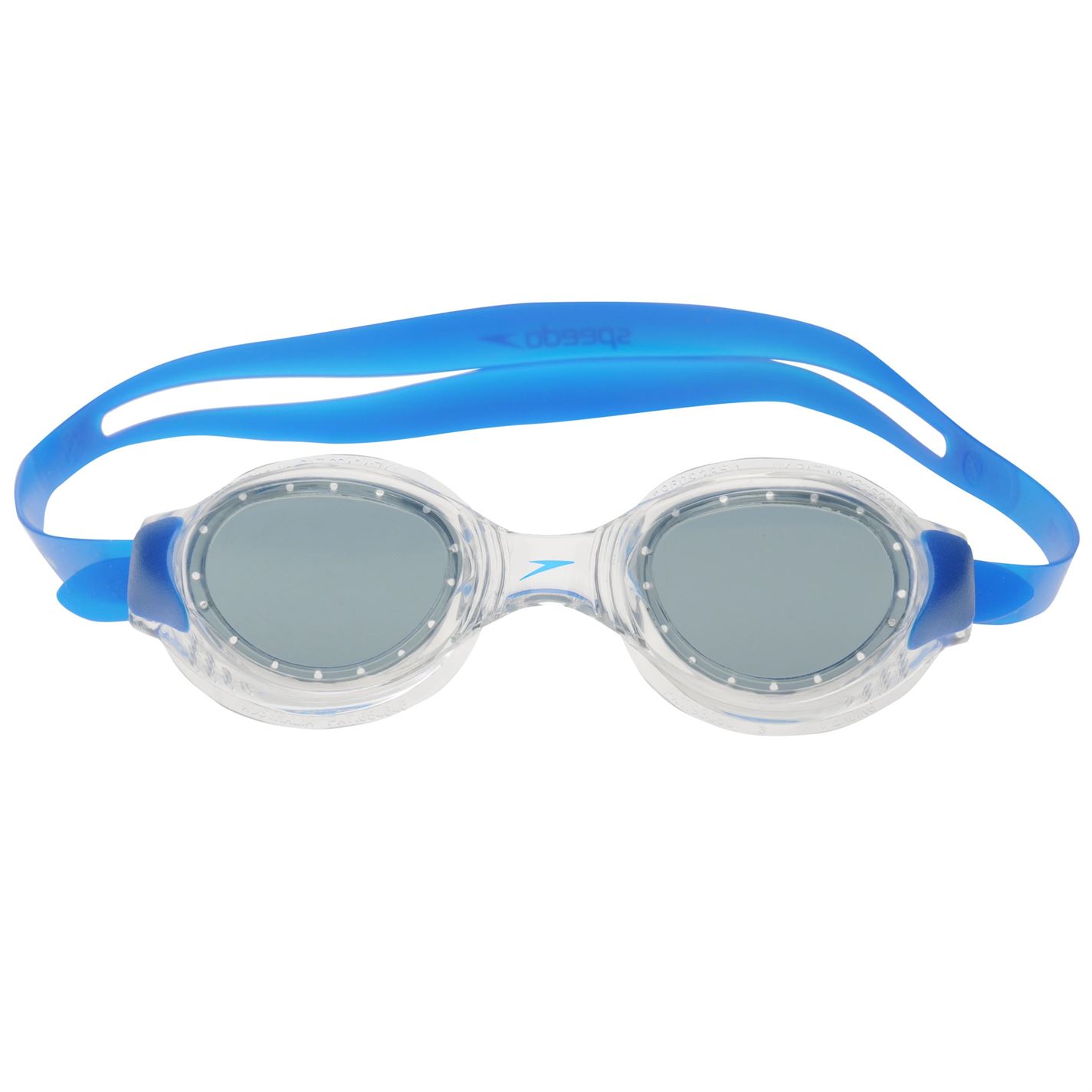 Speedo Futura Ice Goggles The Speedo Futura Ice Goggles are ideal for leisure swimming, designed to be adjusted easily along with an anti fog treatment with UV protection, completed with the classic Speedo logo to the nose band. > Swimming goggles > Ideal for leisure swimming > Anti fog > Easy to adjust > UV protection > Super soft seals > Flexible frame > Wide vision lens > Speedo branding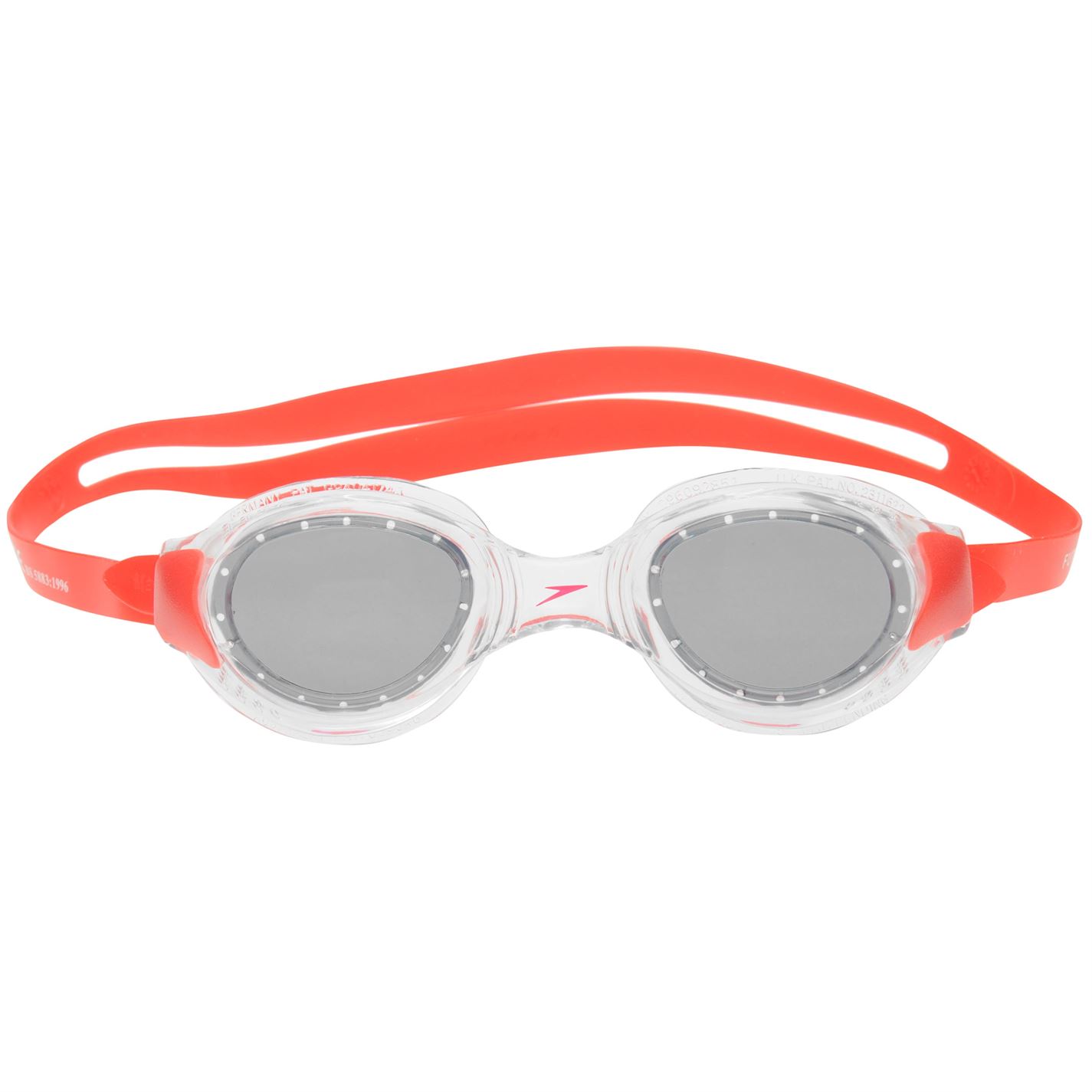 Speedo Futura Ice Goggles The Speedo Futura Ice Goggles are ideal for leisure swimming, designed to be adjusted easily along with an anti fog treatment with UV protection, completed with the classic Speedo logo to the nose band. > Swimming goggles > Ideal for leisure swimming > Anti fog > Easy to adjust > UV protection > Super soft seals > Flexible frame > Wide vision lens > Speedo branding
Kvalitní plavecké brýle. Speedo Futura Plus jsou vybaveny kvalitními polykarbonátovými skly s filtrem UV a zatmavením, které jim umožňuje i bezproblémové venkovní použití. Nabízejí širší zorné pole, mají měkké siliconové těsnění a pružný rám, díky čemuž jsou velmi komfortní.
Juniorské plavecké brýle s červenými skly a měkkým flexibilním rámem se skvěle přizpůsobí dětskému obličeji. Díky úpravě antifog se skla nezamlží a pod vodou bude vždy dobře vidět. Speedo Futura Plus Junior jsou oblíbeným modelem pro svůj design.
Kvalitní juniorské plavecké brýle Speedo FUTURA PLUS, které se hodí na rekreační plavání a lehký trénink.
Speedo Futura Plus Mono Unisex Swim Goggles These Speedo Futura Plus Swimming Goggles feature anti fog lenses that offer UV protection so that you can use them indoors and outdoors. The interchangeable nose bridges and easily adjustable straps offer a personalised fit that is comfortable and secure. > Adult swimming goggles > Anti-fog > Interchangeable nose bridges > Mono colour scheme > UV protection > Wide vision > Easy to adjust > Speedo branding
Dětské plavecké brýle Speedo FUTURA PLUS JUNIOR jsou ideální brýle na všechny plavecké aktivity dětí. Mají měkké silikonové těsnění, které se dobře přizpůsobí tvaru obličeji. Brýle jsou celkově trošku širší a nabízejí lepší vidění do stran.