Sarah vaughan vaughan sarah cd
Specifikace položky SWINGIN` EASY   * Vydavatel: Universal Music * Interpret: Vaughan Sarah     * V prodeji od: 1/1993  * Typ média: CD   * Label: EmArcy      * Nosič: CD  * Vydáno: 18  ledna  1993
Více informací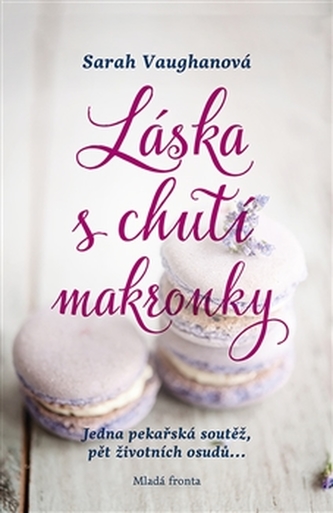 Román pro ženy odehrávající se v prostředí populární gastronomické soutěže Hledá se nejlepší pekařka! Každý z účastníků má k zalíbení, které našel v přípravě pečených lahůdek, své vlastní důvody. Ba
You want to believe your husband. She wants to destroy him. `The best courtroom drama since Apple Tree Yard ... sensational' Clare MackintoshAnatomy of a Scandal centres on a high-profile marriage tha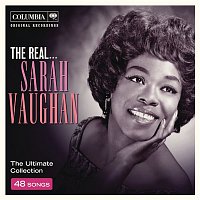 The Real... Sarah Vaughan - volume 1 The Real... Sarah Vaughan - volume 3 The Real... Sarah Vaughan - volume 2
Skladby: Dreamy 1. Dreamy (1998 Remastered Version) 2. Hands Across The Table 3. The More I See You 4. I'll Be Seeing You 5. Star Eyes 6. You've Changed 7. Trees 8. Why Was I Born? 9. My Ideal 10. Crazy He Calls Me 11. Stormy Weather (With Jimmie Jones And Orchestra) 12. Moon Over Miami The Divine One 1. Have You Met Miss Jones? (2007 Remastered Version) 2. Ain't No Use (2007 Remastered Version) 3. Every Time I See You (2007 Remastered Version) 4. You Stepped O...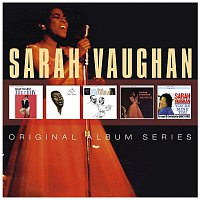 Original Album Series - volume 1 Original Album Series - volume 3 Original Album Series - volume 2 Original Album Series - volume 5 Original Album Series - volume 4
; Album z roku 1955; Tracklist:; After Hours ; Street Of Dreams ; You Taught Me To Love Again ; You're Mine, You ; My Reverie ; Summertime ; Black Coffee ; Thinking Of You ; I Cried For You ; Perdido ;
Autor : Sarah Vaughan, Druh sortimentu : Kniha, Anatomy of a Scandal, Jazyk : Angličtina, Počet stran : 392
In 1966, Kathleen Eaden, cookery writer and wife of a supermarket magnate, published The Art of Baking, her guide to nurturing a family by creating the most exquisite pastries, biscuits and cakes. Now, five amateur bakers are competing to become the New Mrs Eaden. There's Jenny, facing an empty nest now her family has flown; Claire, who has sacrificed her dreams for her daughter; Mike, trying to parent his two kids after his wife's death; Vicki, who has dropped everything to be at home with her...
Román pro ženy odehrávající se v prostředí populární gastronomické soutěže Hledá se nejlepší pekařka! Každý z účastníků má k zalíbení, které našel v přípravě pečených lahůdek, své vlastní důvody. Baculatá Jenny čelí syndromu prázdného hnízda a problémům v manželství. Svobodná matka Claire obětovala životní sen kvůli dceři a nemůže se vymanit ze vztahu s mužem, který ji využívá. Pro bývalou učitelku Vicki je mateřská role náročnější, než původně očekávala, snad kvůli komplikovanému vztahu s matk...