Ghosts of Dathomir je příručka s dobrodružstvím pro hru na hrdiny Force and Destiny z prostředí Star Wars, ve kterém vy a vaši přátelé hrajete postavy užívající Sílu. Toto dobrodružství vás nechá mmj. zažít neutuchající vize síly a objevit některá z nejtemnějších tajemství galaxie. Kniha je v angličtině, má 96 stran. The Dark Side of the Force is a pathway to many abilities some consider to be... unnatural. -Senator Palpatine, Revenge of the Sith The dark side is calling you in Ghosts of Dathomir, an upcoming adventure supplement for the Star Wars™: Force and Destiny™ roleplaying game. When a...
Více informací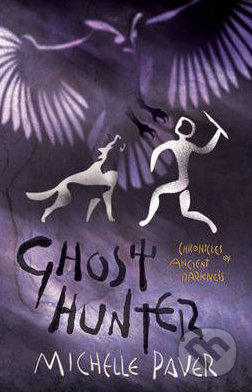 As winter approaches and Souls' Night draws near, the Eagle Owl Mage holds the clans in the grip of terror. To fulfill his destiny, Torak must seek his lair in the Mountain of Ghosts. He must defy demons and tokoroths, and find his way through the Gorge of the Hidden People. Wolf must overcome terrible grief. Renn must make an agonizing decision. And in the final battle against the Soul-Eater, Torak must face the most heart-rending choice of all. Ghost Hunter - Michelle Paver od authora Michell...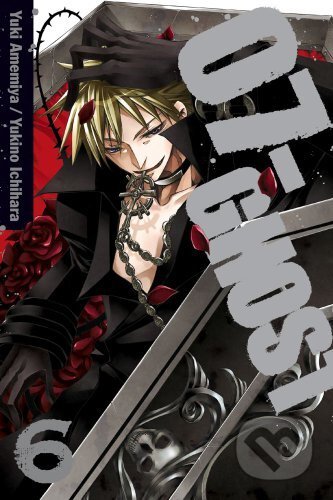 Viz Media, Subs. of Shogakukan Inc: The paths of one evil god, two rival empires, three unlikely bishops and seven brave ghosts converge in the destiny of Teito Klein, a boy who vows to master a powerful artifact known as the Eye of Mikael in order to lay bare the secrets of the world's - and his own - murky past. Realizing that to move forward he must understand the past, Teito heads to the Land of Seele with Frau. On the way, Teito takes a journey both into his own past and the tragic history...
Han and Leia struggle to keep the Empire at bay as stunning revelations from the past threaten to eclipse the future of the New Republic. . . . The deaths of Darth Vader and Emperor Palpatine by no means spelled the end of the Empire. In the aftermath, the New Republic has faced a constant struggle to survive. Now a new threat looms: a masterpiece of Alderaanian art--lost after the planet's destruction--has resurfaced on the black market. It conceals a vital secret--the code used to communicate...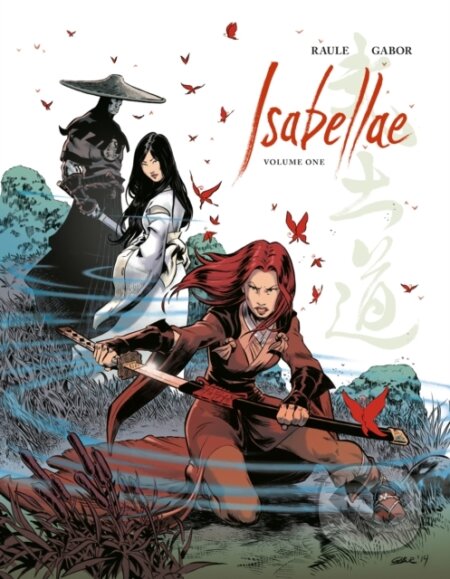 In the midst of feudal Japan, Isabellae Ashiwara, the fiercely independent daughter of a Celtic witch and a samurai master, roams the countryside with her father's ghost at her side, earning her living as a highly-skilled bounty hunter while searching for her long-lost sister, Siuko. Acquiring a misfit crew along the way, Isabellae battles against evil both worldly and supernatural, inching ever closer to discovering the truth of her haunted past and embracing her destiny. From the brilliant mi...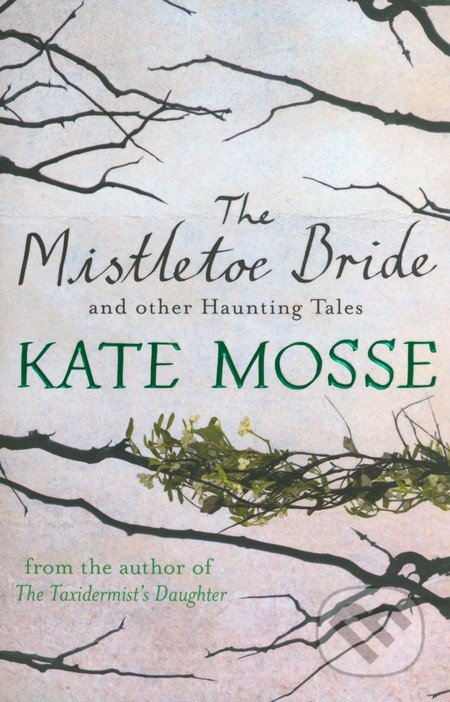 The perfect winter ghost short story collection from the No.1 bestselling author of Labyrinth and The Winter Ghosts. I hear someone coming. It has happened before. I pause and listen but no longer hear anything. I sigh. As always, hope is snatched away before it can take root. And so then, as always, I am carried back to that first December so very long ago... Rooted in the elemental landscapes of Sussex, Brittany and the Languedoc, here are tales of ghosts and spirits seeking revenge, grief-st...
309. vydání SCORE je v prodeji a v něm bez přehánění rekordní nálož recenzí. Pokud správně počítáme, napěchovali jsme jich do 132 stran časopisu hned 34. A ono ani není divu, v říjnu začínají herní žně, takže se dočtete verdikty nad hodně zajímavými tituly jako je The Outer Worlds, Disco Elysium, Trine 4, Grid nebo samozřejmě Death Stranding, který se nám podařilo zrecenzovat (a recenzi navíc včas zveřejnit) ještě před vydáním. Což už se hezkých pár let nestalo. Některé recenze byly hodně pozit...
Podobné fráze: